Recently, Unilumin, joining forces with Shenzhen Baoan Telecom, has successfully actualized the integration of its LED smart poles and 5G, expanding the ecosystem of LED smart pole IoT application to the next level. Unilumin carries out a large-scale construction and implementation of 5G smart poles, and uses smart poles with 5G macro and micro base stations as the carrier to cover 5G signals in a large area, allowing 5G to truly step into our lives.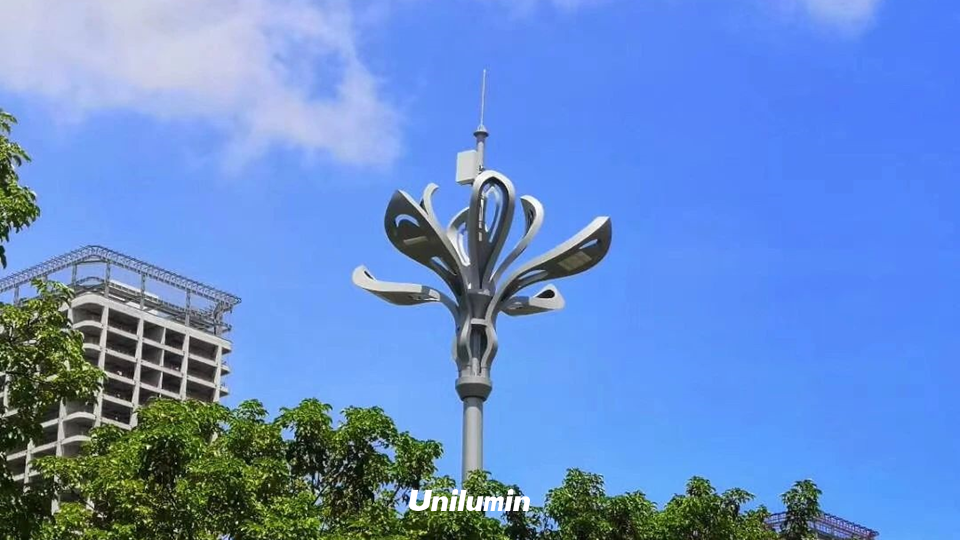 ULotus LED Smart Pole

Having successfully set up 5G base stations, Unilumin joins forces with the three major Chinese mobile communication operators to roll out the 5G deployment of the LED smart pole project in Qianhai, Shenzhen to improve its urban connectivity. Through professional on-site investigation, Unilumin scientifically selected more than 30 locations of 5G base stations out of 149 sets of LED smart poles, and completed the installation of 5G macro and micro base stations. Through this project, Unilumin has taken the lead in realizing the coverage of 5G network with LED smart poles in Qianhai and achieved the centralized and intelligent maintenance and management of 5G LED smart poles.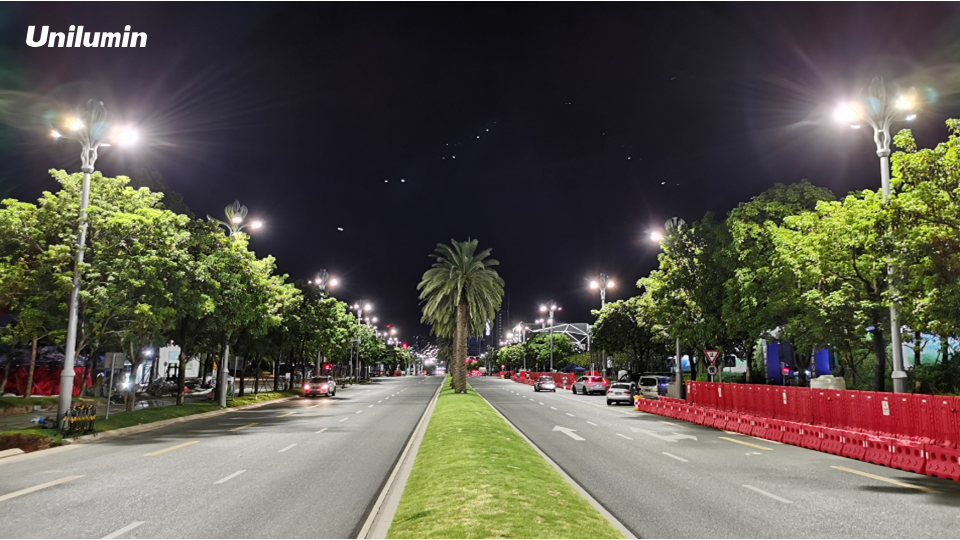 Unilumin LED Smart Poles in Qianhai, Shenzhen

Unilumin 5G LED Smart Pole lays the foundation for the integration and realization of IoT smart ecological applications such as smart security, smart municipal administration, smart transportation, vehicle-road collaboration, and driver-less driving with high-bandwidth and low-latency 5G transmission technology. With the new achievement of the pole-plus-screen Internet of Things, Unilumin also bridges the gap between perception and display, creating conditions for the efficient management of the smart city.
What's more, the IoT control system has fully enabled automatic and intelligent lighting adjustment to be more user-friendly and energy-saving. The integration of multiple poles into one rings the change of chaotic municipal poles, optimizes the urban resources and improves the overall urban image. With the deployment of 5G base stations, it boasts the 5G mobile network enablement of Qianhai. The practical functions like video surveillance, environmental monitoring, 5G mobile network, WIFI hotspot, information display screen, smart municipal administration, charging pile, emergency call bring a smarter, more convenient and livable environment to the people, which manifests a brand new knowledge of the up-to-date smart lighting technology and the values that LED smart poles have added to our society and smart cities as the carrier of multiple functions into one.

Unilumin IoT LED Smart Pole Platform

While lighting is only one aspect of the total smart city ecosystem, it lays the groundwork for city-wide connected infrastructure. In this significant project, street lighting products are no longer confined to ordinary roadway lighting, enabling street lights to have more functional applications by integrating multiple poles into one and achieving unified management to avoid wasting resources. This project is a fresh starting point for Shenzhen to move towards a smart city,which under the wave of new infrastructure,has set a benchmark for the application of LED smart poles in the construction of smart cities throughout the country and even the world.
With such projects commissioned, cities as well as communities will benefit from much better light quality and performance, generate significant energy savings, enhance urban connectivity and most importantly improve citizen's safety and well-being.