2020 is an extraordinary year in every respect, which means a lot of changes are underway to adapt to the situation. This year, we celebrated our success in the Red Dot Design Award ONLINE during Red Dot Design Week!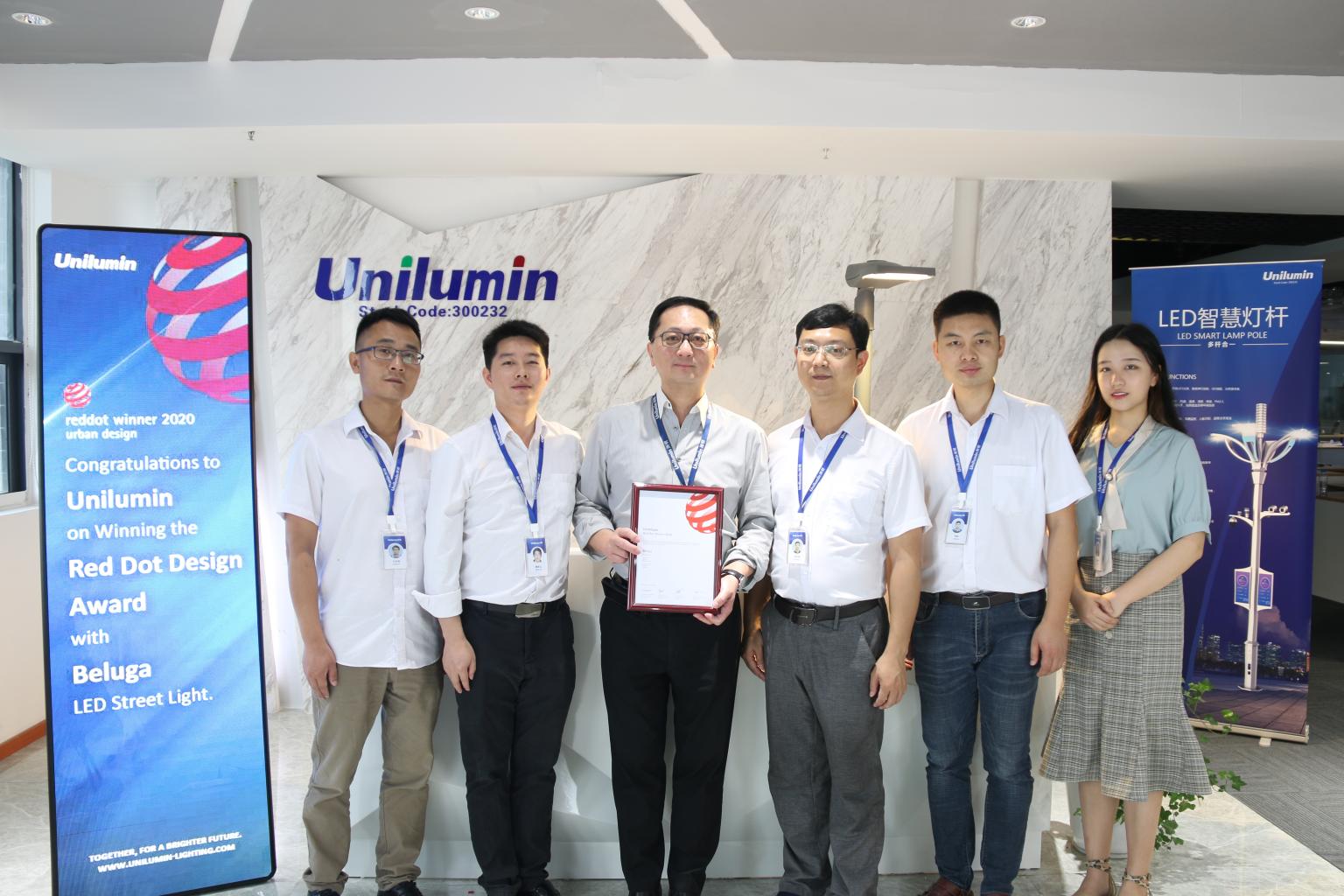 On the occasion of Red Dot Design Week, our VP Mr. Samuel Soon and Head of Product & Marketing Mr. Aaron Huang, together with our project team celebrated our success of Beluga LED street light in the Red Dot Design Award.

Red Dot Award is one of the world's largest and most prestigious design competitions which recognize products with a high degree of innovation and excellent design. Beluga earned the award in the competitive Product Design discipline, which this year received more than 6,500 entries from designers and companies across the world.
Beluga, a versatile, smart-ready and future-proof LED street light, won the Red Dot Award 2020 not only through its aesthetic, but also thanks to its incomparable functionality. With the aesthetically streamlined, dynamic and practical design, Beluga is a versatile, smart-ready and highly efficient product offering professional and sustainable lighting solutions for extensive outdoor applications.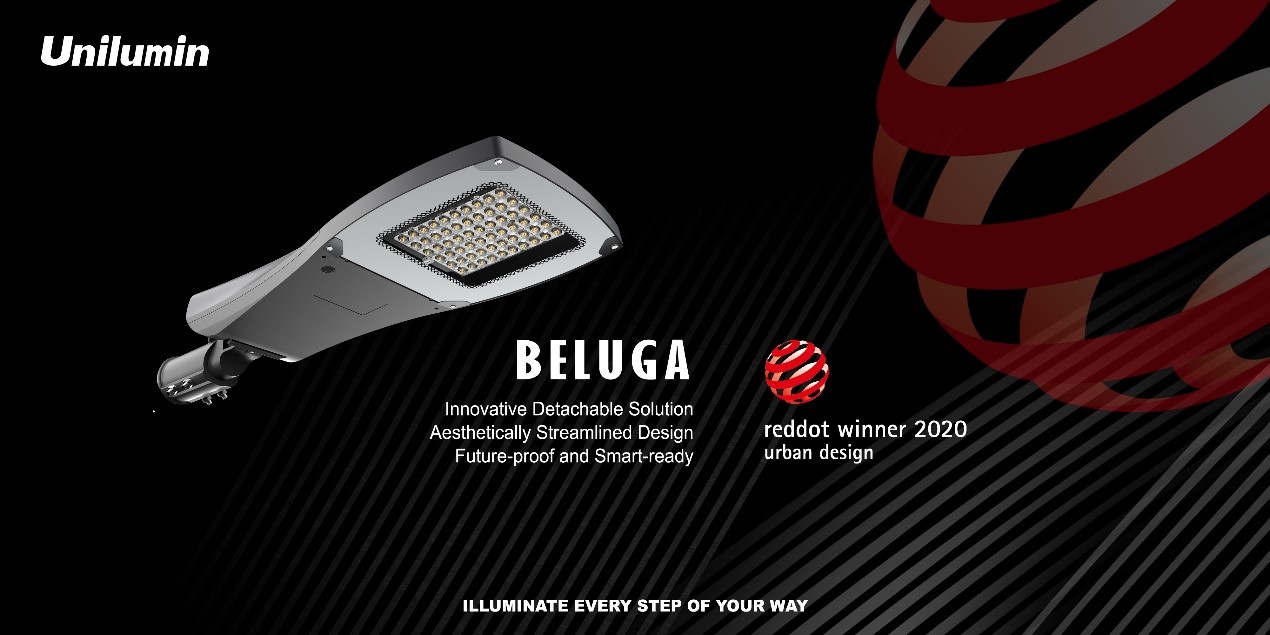 The "Red Dot" is an award for high design quality to which the international jury only awards the sought-after seal of quality to products that feature an outstanding design. Beluga is a revolutionary product attributed to its innovative detachable solution actualizing quick, safer and reliable on-the-spot maintenance while greatly reducing labor, maintenance time and cost. It has received great popularity of its kind for leading the public lighting market across the world.
About Unilumin Group
Established in 2004, Unilumin Group Co., Ltd. is a global leading LED application products and integrated solutions provider dedicated in LED product development, manufacturing, sales and after-sales service in domestic and abroad. With a corporate vision of "Together, for a brighter future", Unilumin contributes itself to delivering high-quality, high-performance LED products and solutions to our clients in over 100 countries and regions worldwide.
About the Red Dot Award
The origins of the Red Dot Design Award date back to 1955. Its distinction, the Red Dot, is established internationally as one of the most sought-after quality marks for good design. In order to assess the diversity in the field of design in a professional manner, the award breaks down into three competitions: the Red Dot Award: Product Design, Red Dot Award: Brands & Communication Design and Red Dot Award: Design Concept – each is organized once a year. From products, brand communication and creative projects to design concepts and prototypes, the Red Dot Award documents the most prominent trends worldwide. The award-winning designs are showcased in exhibitions around the globe and in the Red Dot Design Museums as well as in yearbooks and online.
For more information on our lighting business, please follow Unilumin Lighting on Facebook, LinkedIn, Twitter and Instagram or visit us at www.unilumin-lighting.com