Light + Building Rescheduled to Sept. 27~Oct. 2, 2020
Dear Valued Customers and Partners,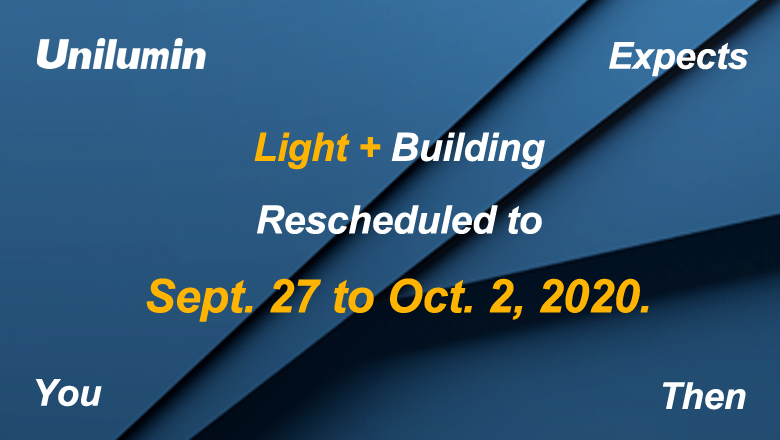 From the Press of Messe Frankfurt, Light + Building 2020 has been rescheduled to be held from September 27 to October 2, 2020. Unilumin, as the global leading LED outdoor lighting manufacturer in China, will continue to exhibit at Light + Building 2020.
Considering the situation of the Coronavirus in Europe, we totally support the decision of Messe Frankurt to postpone the exhibition, and we would be happy to do whatever we can do to help contain the coronavirus.

We greatly appreciate your attention, and we are looking forward to meeting you at Unilumin Booths in September 2020.
Best Regards
Unilumin Lighting Business Team