Unilumin donates RMB 5 million to support the fight against the new coronavirus
The new coronavirus (2019-nCoV) has been prevailing since the Chinese New Year holiday. At present, in order to implement epidemic prevention and control on the new coronavirus, Unilumin Group, the prominent LED display and lighting product manufacturer and solution provider, has initiated its own emergency mechnaism and taken strict timely measures to prevent the new coronavirus and minimize the impact it may bring.
While implementing internal actions to fight against the coronavirus, Unilumin is actively fulfilling its corporate social responsibility and planning to donate RMB 5 million in the form of RMB 3 million in cash and globally purchased medical materials valued at RMB 2 million to relevant organizations such as the disease control centers, medical institutions and the Red Cross at the frontline of this epidemic. Besides, Unilumin will make more donations based on the situation of epidemic prevention and control as well as the actual material needs in those affected areas.
The donated emergency supplies worthy of RMB 2 million consist of (face) masks, protective suits, goggles, electronic stethoscopes and disinfectants. Hopefully these materials will contribute to the epidemic prevention and control at the grass-roots level and better safeguard the medical personnel as well as the people in the affected areas.
In addition to the cash and material donations, Unilumin will offer its UTVIII Smart LED TVs and visual emergency rescue software systems to hospitals and epidemic prevention units in need during the period in question. Integrated with video conferencing system, UTVIII Smart LED TVs help reduce the on-site meetings and improve the teleworking efficiency. The visual emergency rescue software systems can visually display the actual situation of the epidemic situation in the affected areas and realize 24/7 real-time dynamic monitoring and data update so as to improve the efficiency of epidemic emergency prevention and control.
To contribute to the fight against the Coronavirus, Unilumin will continue to pay attention to the progress of the epidemic control, and timely grasp the needs of the disease control centers, medical institutions, the Red Cross and other relevant groups in the affected areas while doing well in its own prevention and control work.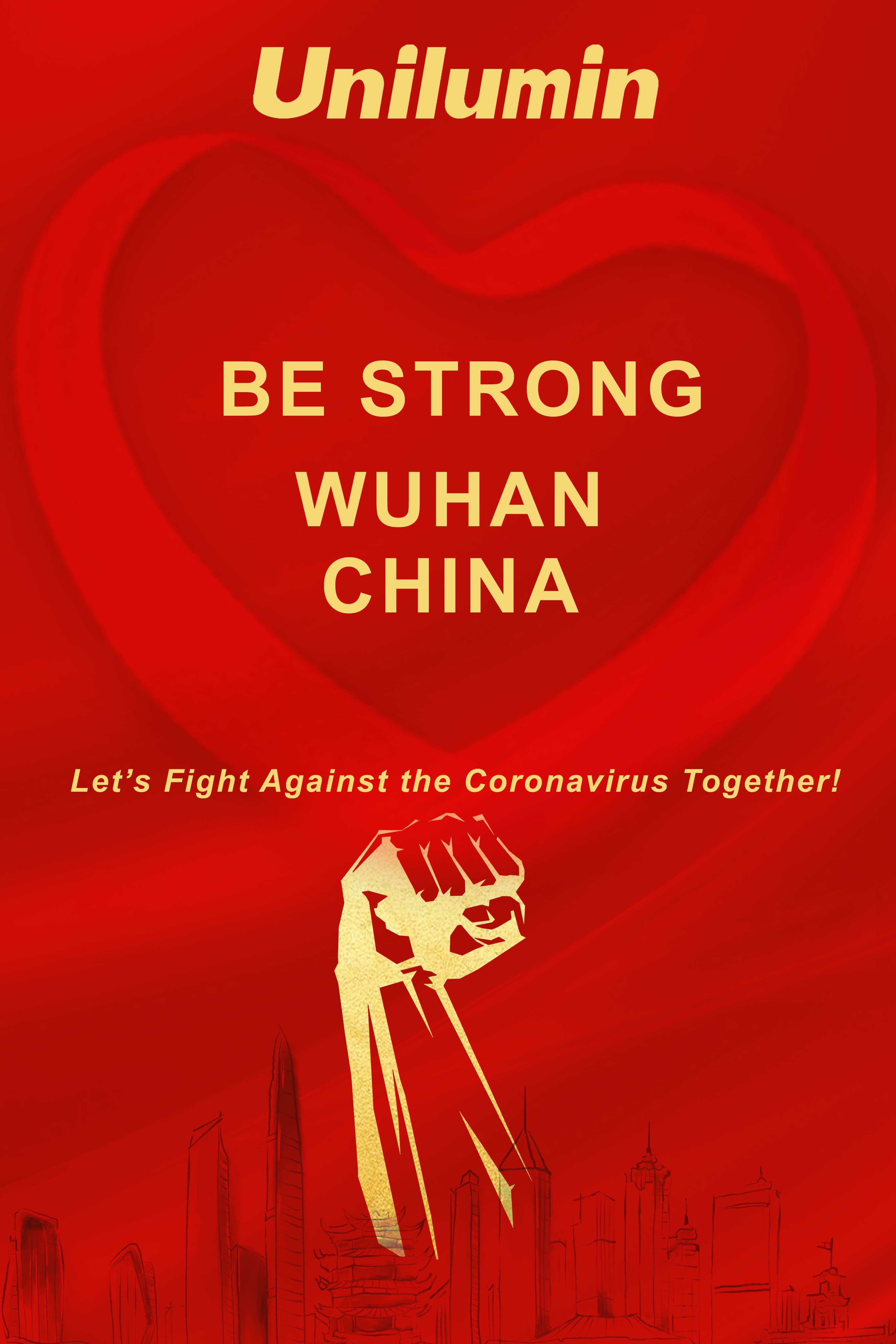 On this occasion of a brand new Spring, Unilumin believes that, under the strong leadership of the country and as long as we unite as one, we will be able to win the battle against the epidemic and make Spring bloom all over China. Let's stand together and fight to regain the peaceful and beautiful life! Unilumin shall continue to strive to create a better visual and lighting world beyond your wildest dream!